My life was wonderfully transformed in the last 10 days or so. It's not because I did 10K again at Nike Run Manila 2011 after a long time of bumming around. Not because I had a dinner cruise or that I had my first ever body massage (at least the first one I ever paid for). I dare say it's not even because I turned 27 last 18th and I had the Kare-Kare of a lifetime. It is for one reason and that is Tey is no longer my girlfriend --
-- Tey is now my fiancée!
After 6 years on the day, I finally popped the big question last October 16. It was a Sunday, like the first ever 10-16 of our relationship. I did it at church, amidst the cheers of family, relatives, and friends. It was indeed a day to remember - a day I will always look back to at night, some 30 years later.
To be honest, I knew she would say yes, but even so, at that moment, a couple of minutes before and after Tey's big YES, my heart still pounded like a headache. If you're a runner, you probably know about this heart-pounding you get just after you cross the finish line, after sprinting like a mad man on your last 200 meters or so. But this is something bigger than that. I like the proposer's high way way way better than the runner's high. :P
My life-changing decision started on October 4 when I finally went to Ongpin to buy a ring for Tey. It's a very lovely tale, that day. Maybe if I see you next time I can tell you all about it.
To my girlfriend of the past,
fiancée of the present, and wife of the future --
I thank God for our 6 years and our engagement. It's been quite a run, so to speak. We've been through a lot already and there's a lot more road to cover. It's not a 100-meter dash, but a proverbial marathon, an ultra marathon even. We will be dead tired but at the end of our lives, we can look back and say, "We did it, my darling."
To my readers: Laugh now that I am so mushy and in-love. You just wait 'til you get engaged. :))
Or you can just look at these photos and partake in my excitement:
Superposition at Nike Run Manila 2011. This was the day before my proposal. My heart was bursting inside because I could not wait for October 16 - the big day. Tey had no idea that she was so-gonna-be proposed to.
Superposition with other girls -- It's like bachelor party already! :)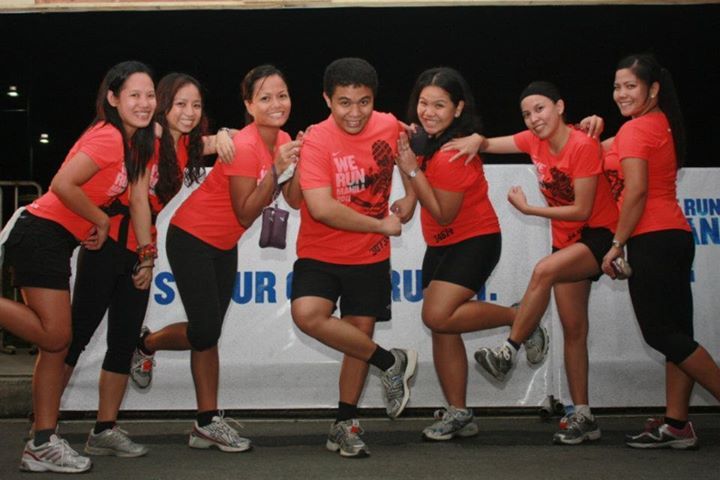 The classic "Will You Marry Me?". That's my sister Ritz holding the sign.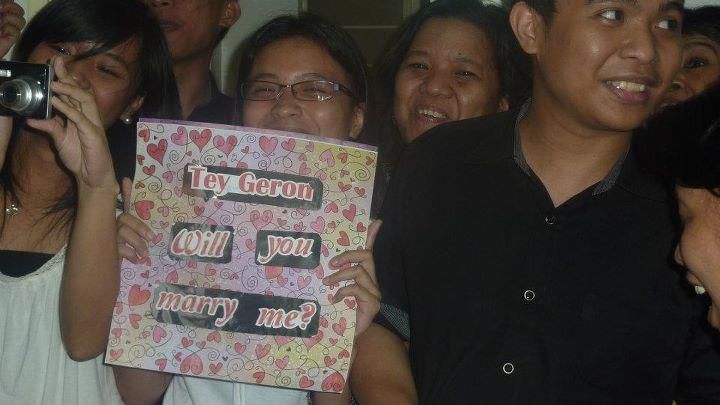 And of course
the
moment. Look at Tey's reaction and those of the people around. Classic. This is once in a lifetime, baby.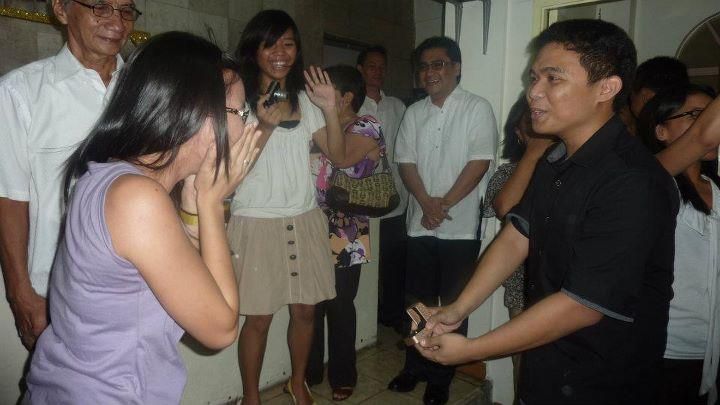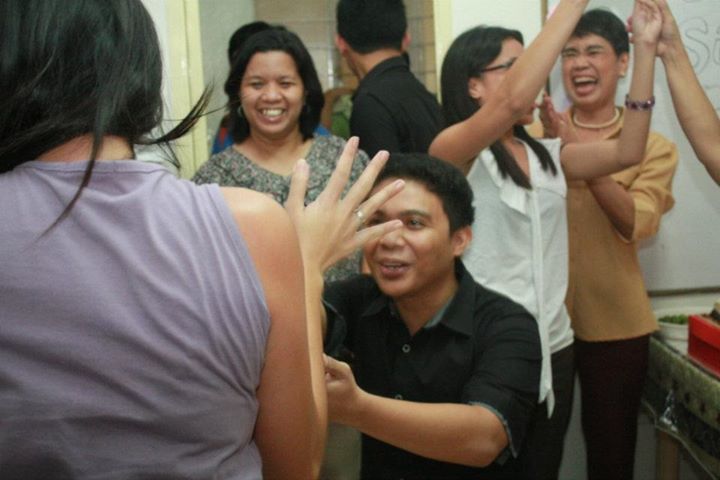 The big hug after Tey's epic "Syempre Naman" response.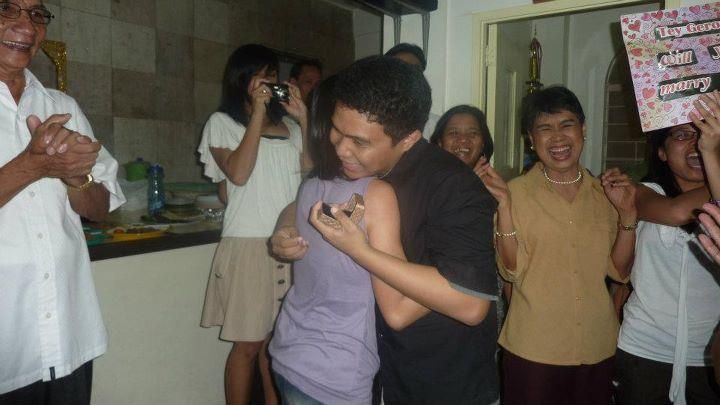 I like it so I put a ring on it.