Don't get me wrong - I'm not really the type who doesn't put his game face on. I did not run Condura Skyway 21K just to have my photos taken. I'm pretty competitive (deep inside, but it doesn't show yet). I always try to run races with a new PR target. It gives me good motivation during training and a race always turns out to be a brand new experience when I try to beat myself, like it's my first time to get runner's high.
And to think this is also my anniversary run (1 year of running races already!), I came out there to conquer pain, conquer fear. I came there to conquer the Skyway. But no - I did not.
That is if we consider only finish time. No way, 3 hrs 8 mins? Very far from my target time. But that doesn't mean I did not enjoy the run. No, let me take it up a notch - I would go as far as saying this is my best run ever! And that is all because I shared practically every second of those 3 hours with my girlfriend Tey.
Just Enough To Finish
At around 4K, 6K, I realized that Tey and I are just about the same pace, palitan lang, so I told her there's no point on not running with each other. So we did, we tried to push each other saying "Takbo tayo hanggang sa next water station, sa sunod pa." or if we're in a walk break, "Takbo na tayo pagdating dun sa green (referring to road signs)."
But somewhere along the way, Tey felt a sharp, biting pain in her right foot (ball). We were on a "takbo-hanggang-water-station" mode but she couldn't go anymore so we walked until we reached the medics who were very caring indeed. They bandaged Tey's foot and this sort of gave her another 1.5 hours of running time, just enough to finish the race.
We couldn't go as fast anymore although we're still trying to push each other a little. "Takbo tayo kahit hanggang dun lang", "Dun lang" sometimes extended a little.
The Land Before Time
Tey and I did not look at it as "lost speed" but rather, "extra time". We had extra time together, to talk about us and just about anything, to enjoy the Skyway view together, to really appreciate the love that the Lord has given us.
We were surrounded by hundreds of runners and yet it still felt very intimate. ;) Just the two us up in the Sky! I know Tey felt the same way. And to quote Tey (from her Facebook status that night), "
No new PR for us...but I'm glad we finished our 21k holding hands. :)
"
[Shot above by takbo.ph]
Pain Is Temporary, Quitting Is Forever
I knew we wouldn't have as good a finish time as we targeted before the run but I had a great time running with Tey. At around the 17 KM marker, Tey asked me, "Kaya pa ba kahit sub-3?" I looked at my watch. Knowing our pace, it's mathematically not possible. But Tey was determined to do it even with her injury so I couldn't let her down. I told her, "Walang imposible."
You know already that we did not get sub-3 but we did our best and we did it together. I did not leave her behind, I know she would do the same for me.
Condura Skyway Marathon Pics
Good job again (as always) to the organizers! Hurray for the 610,000 pesos raised for the dolphins! Let me share some pics from this fun event.
For obvious reasons, we had time extra time for quick shots at the Skyway.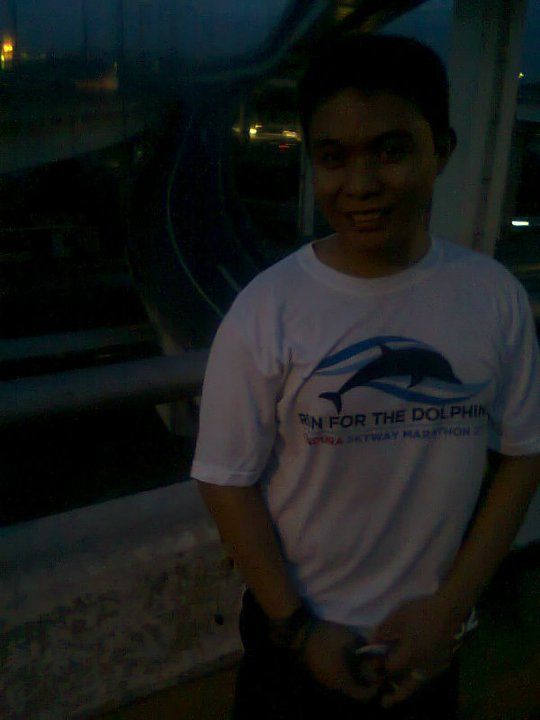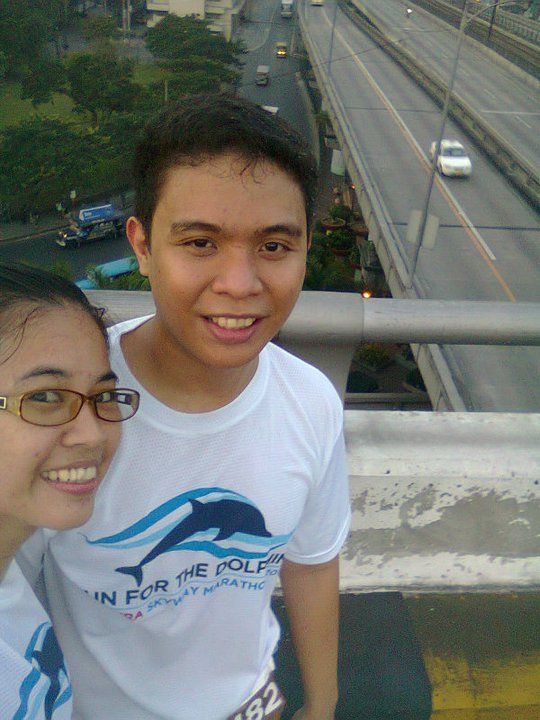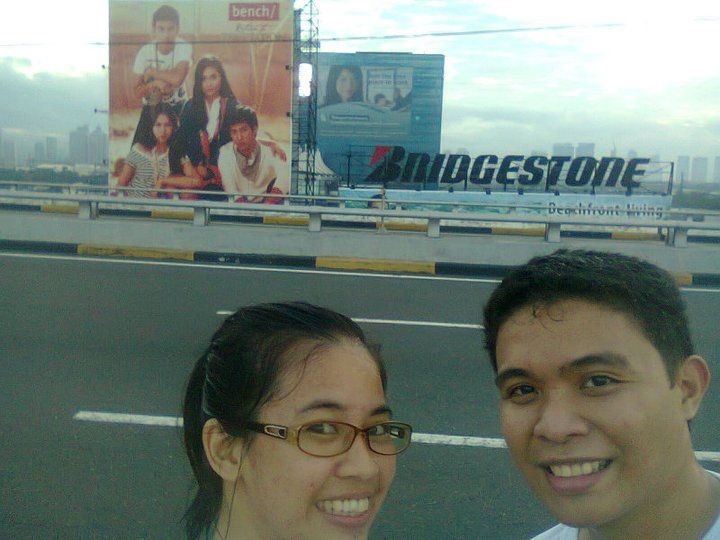 Tey and Rovilson
We ran for the dolphins!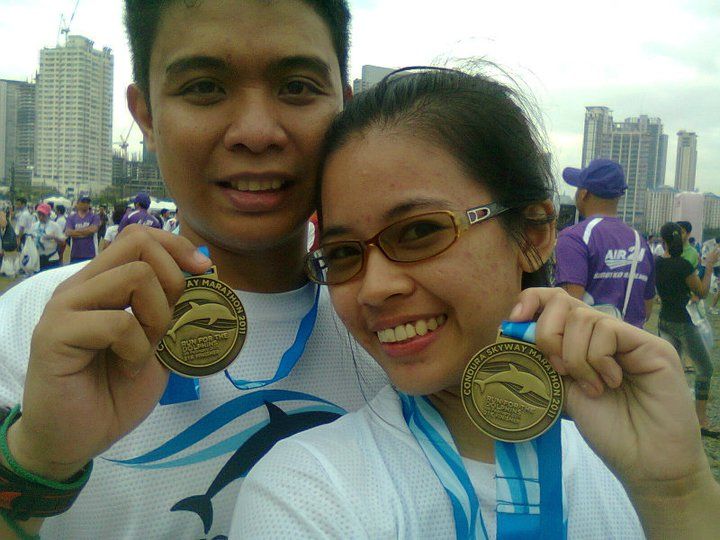 If we hold on together... :))
[Shot above by takbo.ph]
...and of course, the Superposition! Redemption! :P