My girlfriend Tey and I (and Geoff "Max" Factor) are officially registered for the 10k of this year's Adidas KOTR. I originally planned to do 21k. However, due probably to the popularity of this run, we ran out of 21k slots. [We only got to register on Wednesday (9/29). Tey was in the hospital most of last week].
I was considering not to run anymore but Tey has been preparing for the Adidas 10k so I decided to join her in her 3rd 10k. I guess I can just run again in the afternoon. :P
Aside from not getting the 21k slots, we also ran out of sizes. I got the Large singlet. And they were not kidding when they said Large. :))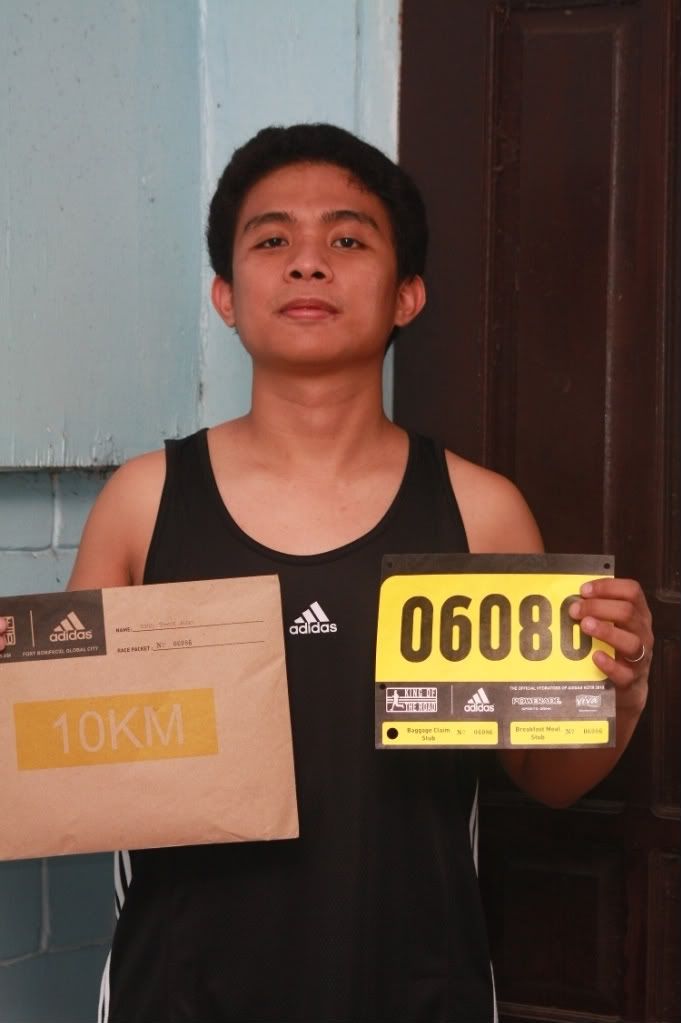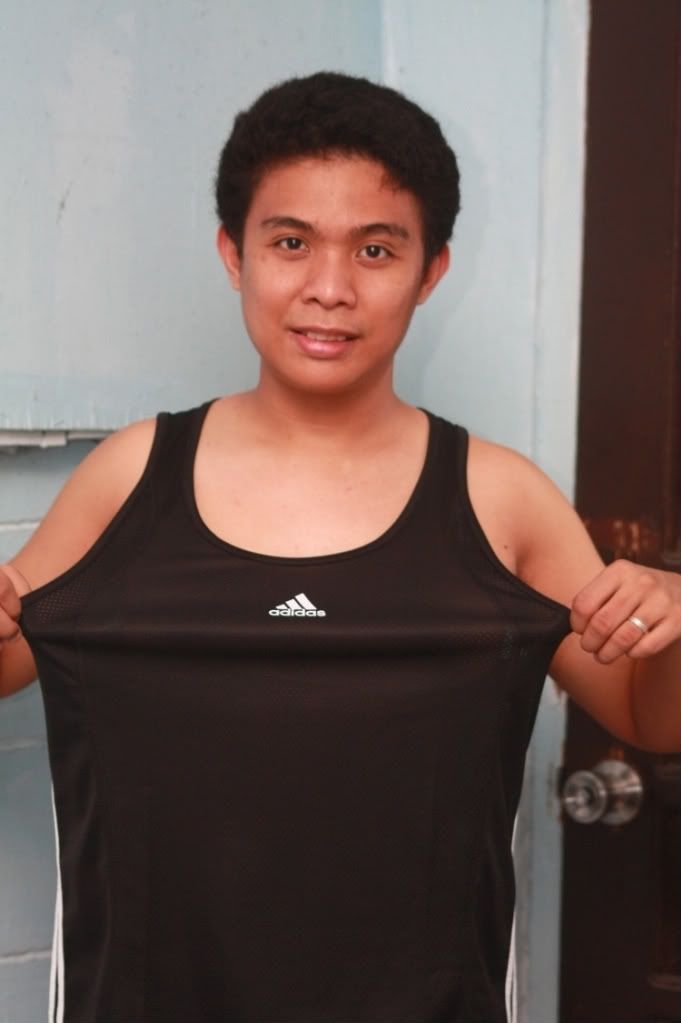 I'm looking at having it altered or exchanging it for someone else's or just buying a new singlet.
Anyway, whatever happens, I guess I'll see you guys there where I (again) for the nth time attempt to get a sub-1 10k!