While doing lazy laps around the oval today, Tey and I saw Kimy Dora herself - Ms. Eugene Domingo! Mamarazzi in the flesh! :))
It felt terrible (and nakakahiya) to disrupt her training routine but my girlfriend she just had to have a picture with her.
We didn't get a chance the first time but we made sure we catch her on the next round. Here's me and Tey practicing if we can capture three of us.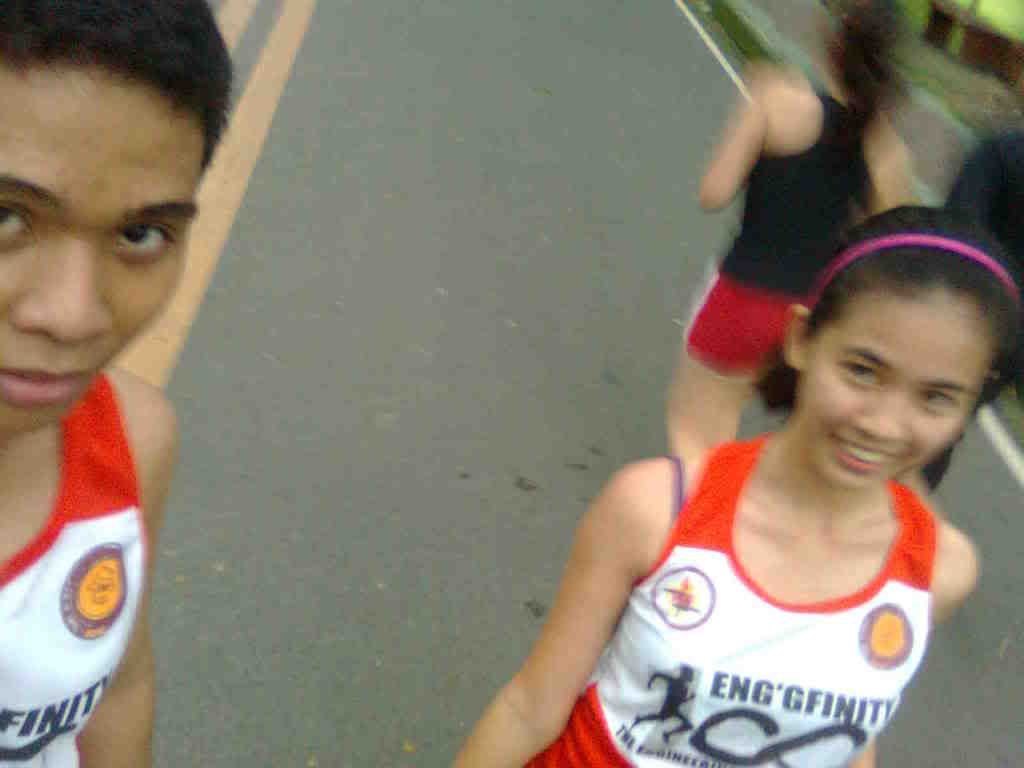 It did not go very well and we did not want to risk it so I decided not to join the picture.
Here's Eugene with Tey (still shaking with excitement!) :))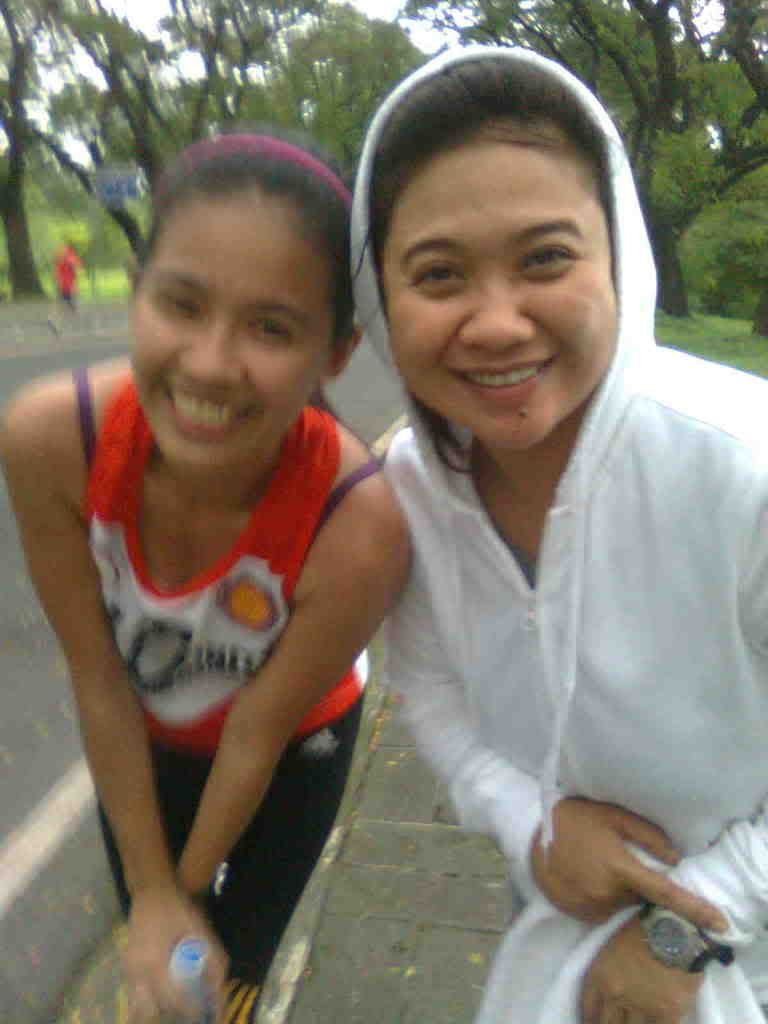 Go go go! Sana umabot ka sa target time mo! :))